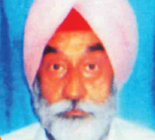 According my opinion we must focus our attention and resources on reforming and reinvigoration the existing Public School Education system itself to meet our future requirements because it cannot grow at the pace and scale necessary to meet the needs of children in the 21 century.
To start with our mission is to dramatically improve Public School Education at Primary level with new ideas and thoughts for which teaching facilities having rich experiences are invited to start a new school under the banner of Guru Harkrishan Public School at Dera Bassi The reputation of an institution is not dependent on its fantastic infrastructure and building only, it is dependent on the quality imbibed by students and that is directly reflected by its teachers.
I believe that strong and competent head of the institution combined with senor management team and experienced dedicated teachers can make profound difference in turning our school system from lackluster bureaucracies into high performing Public School. I ensure the parents that management will take all steps to make this school ideal institutions of this area.
President
(Er. Surinder Singh)